1651 7177
Time to Breath
I travel and capture beautiful views of nature. Cherish the memories and travel experiences.
Basco Batanes, Philippines
Comments
No comments yet.
Be the first to comment on this wallpaper.
You may also like...
Publisher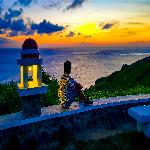 FrozenBlizzard Photography
Gender: male · Age: 34 · Country: Philippines
I love landscape photography. Spending quality time with family and nature is simply the best.
56

56
5409
16718
16
15
Information
Category: Nature
Selection: Urban Asia
Uploaded: 27th July 2018
Dimensions: 5120x2880 (5K UltraHD)
Colors
Tags
Wallpapers by FrozenBlizzard Photography
Beautiful wallpapers by FrozenBlizzard Photography publisher
Editors' selections
Wallpapers from 'Urban Asia' selection