41 77
The "Puszta five"
Famous Hortobágy tourist attraction is the "Puszta five". A traditional Hungarian horseman steers five horses in a horse show on the Great Hungarian Plains. Standing on the back of the two horses, horseback riding praises his horse-riding skills.
Hortobágy, Hungary
Comments
No comments yet.
Be the first to comment on this wallpaper.
You may also like...
Publisher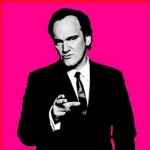 Quentin
Gender: male · Age: 49 · Country: Ukraine
Altro è correre, altro è arrivare.
11196

4814
544724
1562287
2031
34
Information
Colors
Tags
Wallpapers by Quentin
Beautiful wallpapers by Quentin publisher
Editors' selections
Wallpapers from 'Horses' selection