94 165
A Horse in a valley
Real beauty of nature
Himachal Pradesh, India
Comments
No comments yet.
Be the first to comment on this wallpaper.
You may also like...
Publisher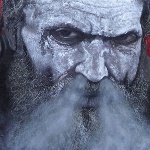 Arvind Rawat
Gender: male · Age: 23 · Country: India
Web:
Publsher External Webpage
Myself Arvind Rawat . I am a graphic designer. Hope You like my work Please like and comment about my work. Be ready for a new world of imagination...
2

2
674
959
3
8
Information
Colors
Tags
Wallpapers by Arvind Rawat
Beautiful wallpapers by Arvind Rawat publisher
Editors' selections
Wallpapers from 'Horses' selection