72 211
St. Angelo Bridge and St. Peter's Basilica
Pink sunset over the Tiber river and the St. Peter's Basilica (Rome, Italy).
St. Angelo Bridge, Rome, Italy
Comments
No comments yet.
Be the first to comment on this wallpaper.
You may also like...
Publisher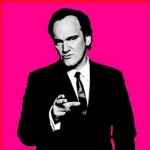 Quentin
Gender: male · Age: 49 · Country: Ukraine
Altro è correre, altro è arrivare.
11196

4814
545299
1563958
2036
34
Information
Category: City
Selection: Amazing bridges
Uploaded: 17th November 2018
Dimensions: 1920x1080 (HD)
Colors
Tags
Wallpapers by Quentin
Beautiful wallpapers by Quentin publisher
Editors' selections
Wallpapers from 'Amazing bridges' selection