60 460
Sisimiut - Greenland
A winter nighttime view of Sisimiut in Greenland. Sisimiut (Holsteinsborg) is a town on the west-central coast of Greenland, near the mouth of Amerloq Fjord.
Sisimiut, Greenland
Comments
No comments yet.
Be the first to comment on this wallpaper.
You may also like...
Publisher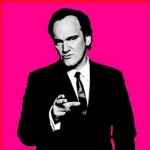 Quentin
Gender: male · Age: 49 · Country: Ukraine
Altro è correre, altro è arrivare.
11196

4814
546660
1567498
2046
34
Information
Category: City
Uploaded: 20th December 2017
Dimensions: 1920x1080 (HD)
Colors
Tags
Wallpapers by Quentin
Beautiful wallpapers by Quentin publisher
Editors' selections
Wallpapers from 'Temples' selection