6 107
Manarola at night - Cinque Terre, Italy
Manarola is a fabulous small town with a small harbor built on a high rock. Manarola is one of the most charming and romantic of the Cinque Terre villages.
Manarola, Liguria, La Spezia, Italy
Comments
No comments yet.
Be the first to comment on this wallpaper.
You may also like...
Publisher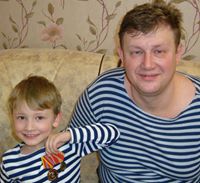 Максим Геннадьевич
Gender: male · Age: 51 · Country: Russia
Web:
Publsher External Webpage
youtube.com/watch?v=xRkhEdaVlNA
1009

120
26286
81691
54
21
Information
Category: City
Selection: European cities
Uploaded: 6th September 2016
Dimensions: 1920x1080 (HD)
Colors
Tags
Wallpapers by Максим Геннадьевич
Beautiful wallpapers by Максим Геннадьевич publisher
Editors' selections
Wallpapers from 'European cities' selection