19 69
Kinbasket Lake HDR
Kinbasket Lake from the Mica creek side.
Kinbasket Lake, BC, Canada
Comments
No comments yet.
Be the first to comment on this wallpaper.
You may also like...
Publisher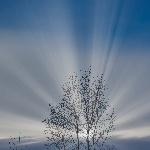 Photos By Yeatman
Web:
Publsher External Webpage
Live in Revelstoke, BC A great place to live. I enjoy taking nature and landscape photos.
15

15
779
2167
2
11
Information
Category: Nature
Uploaded: 7th October 2018
Dimensions: 5120x2880 (5K UltraHD)
Colors
Tags
Wallpapers by Photos By Yeatman
Beautiful wallpapers by Photos By Yeatman publisher
Editors' selections
Wallpapers from 'Sky-high mountains' selection