83 325
Wat Chaiwatthanaram (Ayutthaya Historical Park, Thailand)
Wat Chaiwatthanaram Buddhist temple under the Milky Way. Wat Chaiwatthanaram is a Royal temple that was used by the King and other members of the Royal family.
Wat Chaiwatthanaram, Thailand
Comments
No comments yet.
Be the first to comment on this wallpaper.
You may also like...
Publisher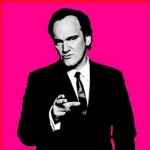 Quentin
Gender: male · Age: 49 · Country: Ukraine
Altro è correre, altro è arrivare.
11196

4814
645766
1809435
2563
34
Information
Colors
Tags
Wallpapers by Quentin
Beautiful wallpapers by Quentin publisher
Editors' selections
Wallpapers from 'Temples' selection