165 527
The Lighthouse Petit Minou, France
Phare du Petit Minou lighthouse at dusk on Atlantic Ocean coast in Brittany. "Le Minou" means "pussy cat" in French.
Phare du Petit Minou, Brest, France
Comments
No comments yet.
Be the first to comment on this wallpaper.
You may also like...
Publisher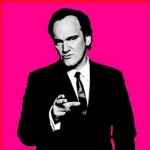 Quentin
Gender: male · Age: 49 · Country: Ukraine
Altro è correre, altro è arrivare.
11196

4814
645090
1807644
2561
34
Information
Category: Life
Selection: Lighthouses
Uploaded: 12th April 2018
Dimensions: 5120x2880 (5K UltraHD)
Colors
Tags
Wallpapers by Quentin
Beautiful wallpapers by Quentin publisher
Editors' selections
Wallpapers from 'Lighthouses' selection