72 302
Point Pelee National Park (Lake Erie, Canada)
Point Pelee National Park is the southernmost point of mainland Canada. Point Pelee is a pit stop for thousands of migratory birds during spring and fall so the bird migration was the reason Point Pelee became a national park in 1918.
Point Pelee National Park, Leamington, Ontario, Canada
Comments
No comments yet.
Be the first to comment on this wallpaper.
You may also like...
Publisher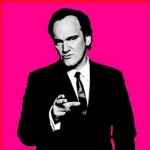 Quentin
Gender: male · Age: 49 · Country: Ukraine
Altro è correre, altro è arrivare.
11196

4814
648127
1815107
2571
34
Information
Colors
Tags
Wallpapers by Quentin
Beautiful wallpapers by Quentin publisher
Editors' selections
Wallpapers from 'Spectacular National Parks' selection