483 1953
Nature of Crimea - Flowering wild tulips at sunset
Every year at the end of April, in some steppe areas of eastern Crimea, you can observe the incredible beauty of the flowering of wild tulips.
Crimea
Comments
No comments yet.
Be the first to comment on this wallpaper.
You may also like...
Publisher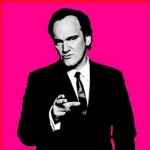 Quentin
Gender: male · Age: 49 · Country: Ukraine
Altro è correre, altro è arrivare.
11196

4814
647259
1812948
2568
34
Information
Colors
Tags
Wallpapers by Quentin
Beautiful wallpapers by Quentin publisher
Editors' selections
Wallpapers from 'Spring' selection