15 42
Living in Comfort
I just love this resort.
Crimson Resort, Cebu City
Comments
No comments yet.
Be the first to comment on this wallpaper.
You may also like...
Publisher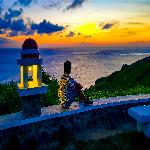 FrozenBlizzard Photography
Gender: male · Age: 34 · Country: Philippines
I love landscape photography. Spending quality time with family and nature is simply the best.
56

56
5296
16303
15
15
Information
Category: Life
Uploaded: 28th August 2018
Dimensions: 5120x2880 (5K UltraHD)
Colors
Tags
Wallpapers by FrozenBlizzard Photography
Beautiful wallpapers by FrozenBlizzard Photography publisher
Editors' selections
Wallpapers from 'Winter' selection