42 285
Lake Nasijarvi (Finland)
Autumn sunset view from the bank of the Lake Näsijärvi. Lake Näsijärvi is the largest lake in the Tampere Region.
Nasijarvi, Finland
Comments
No comments yet.
Be the first to comment on this wallpaper.
You may also like...
Publisher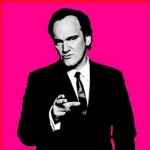 Quentin
Gender: male · Age: 49 · Country: Ukraine
Altro è correre, altro è arrivare.
11196

4814
613526
1733277
2414
34
Information
Colors
Tags
Wallpapers by Quentin
Beautiful wallpapers by Quentin publisher
Editors' selections
Wallpapers from 'Sunset' selection