20 36
I am Flying (My UAV)
I am flying, A UAV/Drone operator wallpaper for all those that take the artform of capturing Beauty by taking to the sky and setting an example by following the law.
Comments
No comments yet.
Be the first to comment on this wallpaper.
You may also like...
Publisher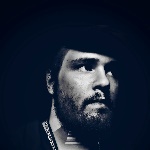 S.G.Johansson LunAlpha.com & Valhall Media
Web:
Publsher External Webpage
Google Trusted Photographer, Drone operator and web developer VPS/VPN and systemsadministrator for GNULinux based servers. Dignus in veritas, dator ex meritus.
10

3
266
479
1
8
Information
Category: Abstract
Uploaded: 27th July 2019
Dimensions: 1920x1080 (HD)
Colors
Tags
Wallpapers by S.G.Johansson LunAlpha.com & Valhall Media
Beautiful wallpapers by S.G.Johansson LunAlpha.com & Valhall Media publisher
Editors' selections
Wallpapers from 'Benches for relaxing' selection