25 128
Cinderella Castle (Orlando)
Cinderella Castle, Walt Disney World Resort, Orlando, Florida, United States
Comments


I am pretty sure this is the Castle at Disneyland Anaheim California. The Florida castle is larger and has two access ramps up the front as well as no rampart (ground) up the left side of the front.
You may also like...
Publisher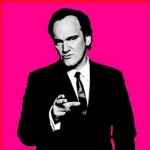 Quentin
Gender: male · Age: 49 · Country: Ukraine
Altro è correre, altro è arrivare.
11196

4814
613387
1732985
2413
34
Information
Colors
Tags
Wallpapers by Quentin
Beautiful wallpapers by Quentin publisher
Editors' selections
Wallpapers from 'Beautiful castles' selection