5 18
Ancient sea floor
Prehistoric Australian sea floor erodes still (North Western Australia)
Western Australia, Australia
Comments
No comments yet.
Be the first to comment on this wallpaper.
You may also like...
Publisher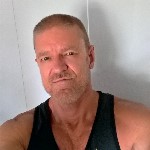 Mad4beef
Gender: male · Age: 59 · Country: Australia
We have campervanned over every inch of Australia mapping once was a inland sea covering two thirds of Australia. The very last continent that broke away from Antarctica.
30

18
401
1025
0
9
Information
Category: Nature
Uploaded: 10th June 2018
Dimensions: 1920x1080 (HD)
Colors
Tags
Wallpapers by Mad4beef
Beautiful wallpapers by Mad4beef publisher
Editors' selections
Wallpapers from 'Northern lights' selection