22 58
Abandoned amusement park in Pripyat
Abandoned ferris wheel in the ghost city of Prypiat after the Chernobyl disater from the communist era.
Pripyat, Ukraine
Comments
No comments yet.
Be the first to comment on this wallpaper.
You may also like...
Publisher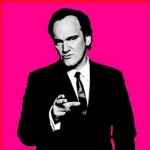 Quentin
Gender: male · Age: 49 · Country: Ukraine
Altro è correre, altro è arrivare.
11196

4814
597448
1694276
2330
34
Information
Category: City
Uploaded: 31st May 2019
Dimensions: 1920x1080 (HD)
Colors
Tags
Wallpapers by Quentin
Beautiful wallpapers by Quentin publisher
Editors' selections
Wallpapers from 'Rocking boats' selection