13 35
A Bougainvillea before the Swedish blue sky
Bougainvillea against the cool and North sky and Clouds drifting over Scandinavia; One of my favourite photos, full of colours and interesting contrasts. You have a full spectrum in a photo of something quite simple and Beautiful.
Västra Götaland, Sweden
Comments
No comments yet.
Be the first to comment on this wallpaper.
You may also like...
Publisher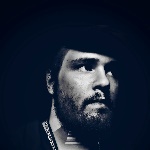 S.G.Johansson LunAlpha.com & Valhall Media
Web:
Publsher External Webpage
Google Trusted Photographer, Drone operator and web developer VPS/VPN and systemsadministrator for GNULinux based servers. Dignus in veritas, dator ex meritus.
10

3
257
449
1
8
Information
Category: Flowers
Uploaded: 27th July 2019
Dimensions: 1920x1080 (HD)
Colors
Tags
Wallpapers by S.G.Johansson LunAlpha.com & Valhall Media
Beautiful wallpapers by S.G.Johansson LunAlpha.com & Valhall Media publisher
Editors' selections
Wallpapers from 'Wonderful butterflies' selection