89 278
Flowery Field
Comments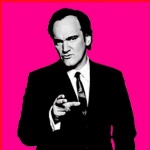 You are champion chastly! I would not have stolen the crown of the Yankees made, all the time on the tail advancing. ))) I had to dump: =) Sorry, catch up and then the Yankees will drive.) Good luck !
You may also like...
Publisher
"Humphrey" - Art Studios
Gender: male · Age: 64 ·
Web:
Publsher External Webpage
"Every cloud has a silver lining"
3877

740
260849
748675
869
161
Information
Category: Flowers
Uploaded: 24th July 2018
Dimensions: 1920x1080 (HD)
Colors
Tags
Wallpapers by "Humphrey" - Art Studios
Beautiful wallpapers by "Humphrey" - Art Studios publisher
Editors' selections
Wallpapers from 'Wildlife' selection